Check out the hard-working (and in some cases, jammy) Mo's that took the biscuit and the prizes this Movember.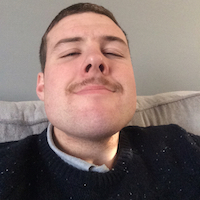 £25 PRIZE DRAW
Chester Davidson
Well done, Chester, out of all the Mo's that hit £25 or more, your name was plucked from the proverbial hat. The leaders in the world of gaming have kindly offered one lucky Mo Bro or Mo Sista the chance to win an ultimate PlayStation gaming package. Chester, that Mo Bro is you. A heap of
Playstation goodies
is all yours.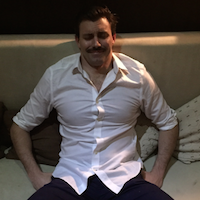 £50 PRIZE DRAW
Liam Auer
Congrats Liam, not only have you been randomly selcted as the winner of the £50 prize draw, you are now the proud owner of a bespoke
Maurice Lacroix Movember watch
. You know belong to a select group of owners of the customised Movember 2014 Pontos S Diver. A professional diving instrument that is water-resistant to 600 meters, the Pontos S Diver reinterprets the defining characteristics of the Pontos S line by adding a vintage touch to the retro design.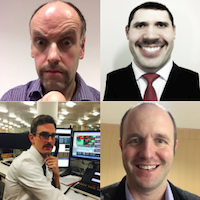 TOP TEAM (10 MEMBERS OR FEWER)
TEAM MOCIBC-UK
To congratulate the winning team on their status as the leading small band of Mo Bros or Mo Sistas in the UK, we will be sending each member of the MOCIBC-UK team a Movember prize pack from our partners. Each pack will include a River Island Movember designed shirt, a Gillette ProGlide Gift Set, a Lucky Seven Cap, a pair of TOMS shoes and Penhaligon's Gift Set - everything a Mo Bro needs to keep it neat and take their Mo to the streets.
The winning team will also receive a commemorative Movember award to recognise this achievement.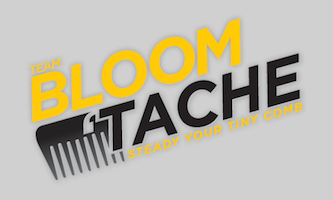 TOP TEAM (11 MEMBERS OR MORE)
Bloom 'Tache
The Mo Bros and Mo Sistas on team Bloom 'Tache will be rewarded with a Wheyhey Private Party at their house or office, including use of freezer, balloons, ice cream, sampling girls and van.
The captain and the highest fundraiser will each receive a grooming kit containing the best products from our partners to reward them for leading the charge with their team. To the rest of the proud members we'll be sending a Gillette ProGlide Gift Set and a Movember prize pack.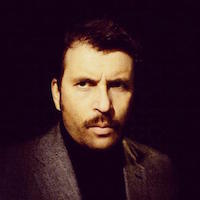 THE MO MO
Philip Bloom
Mo Bro, filmaker and highest fundraiser of 2014, Philip Bloom is this year's Mo Mo and wins the Spencer Reynolds Memorial award with his dedication to raising funds for men's health. Along with a prizing bundle from TOMS, Gilette and Penhaligon's, Philip is being rewarded with an invitation, plus a friend, to create and brew his own beer at the home of Shepherd Neame. Well done, you've earned it.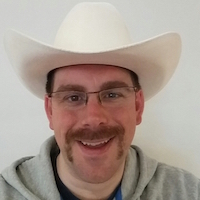 BEST MO SPACE
Dan Griffiths
This award is for the Mo Bro or Mo Sista who made their Mo Spaces so good people kept coming back for more. Congrats to Dan Griffiths for his hard work and popular Mo Space.
(2nd place
Alfie Deyes
, 3rd place
William Heath
)