"Last year I shaved off my beard that I had for over 10 years and re-grew a moustache to raise money for men's health issues, particularly men's mental health. In the past I'd donated, and I watched guys grow their Mo's, but I'd never taken part or raised money but last year I had a personal reason to take part.

In the summer of 2018, after suffering for many years with depression and alcohol addiction my ex-husband took his own life. There is no way to describe the feeling of regret and hopelessness you experience when you lose a loved one to suicide.

In some small way I wanted to be part of a movement that recognises the need to raise awareness for men's mental health. To encourage guys to talk openly about their feelings and to seek help when things feel hopeless.
"As a barber I see first-hand the reluctancy men give to open up about their darker thoughts and feelings."
As a barber I see first-hand the reluctancy men give to open up about their darker thoughts and feelings. If we can help remove the stigma that guys feel about being honest about what troubles them, then we can help stop the silent suffering. Now more than ever, it's a good time to talk. We strive to make our shop a safe place for guys to share what's troubling them. We may not have the answers, but we can listen and sometimes that's all that's needed.

I know I can't change what happened in the past, but it comforts me to know Movember are working hard to re-shape the futures of these men by teaching guys to be open and honest with each other, their families, help lines or their barbers. Being part of Movember has made me feel part of a brotherhood and reassures me that together we can make a huge difference. Having the platform has helped me talk to my clients and friends about my own personal experience with depression and suicide which not only helps me but helps others to see that they are not alone. When you share a problem, you shine light on it, not only does make it less scary but you allow others in to help.

I joined Movember in memory of Jonn and to help others find another way through their depression."

- David Burgoyne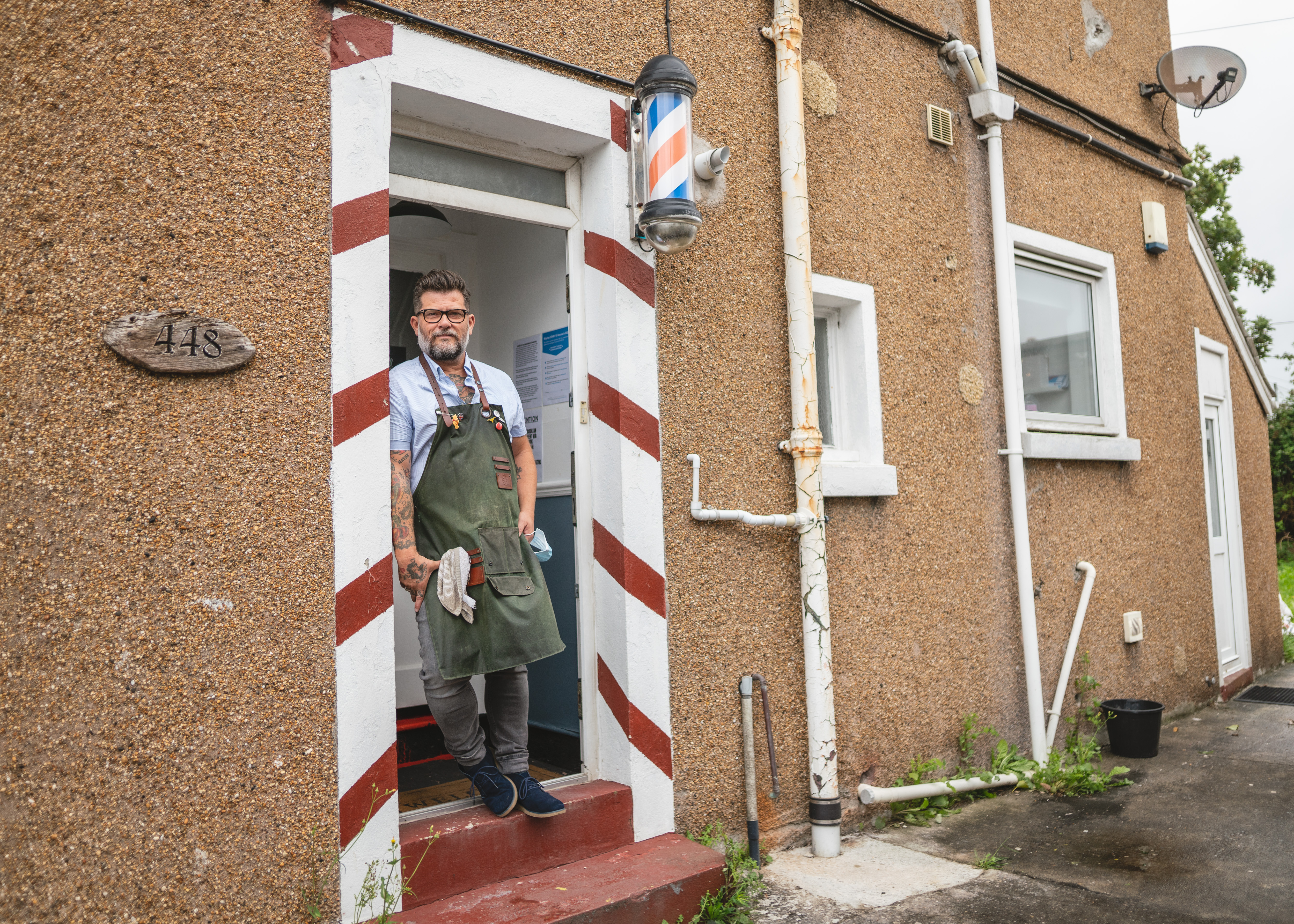 "If you or someone you know is in crisis, or needs emotional support we urge you to head to movember.com/getsupport for crisis support options. To speak with someone immediately, contact your local 24-hour support service."