The Movember Student Ambassador Programme is officially open for applications! We're on the hunt for passionate Mo Bros and Mo Sistas who want to have fun whilst making a difference by raising funds and awareness for men's health.
Student ambassadors lead the Movember fundraising campaign on their University campus, drive sign-ups to their team, organise fundraising events, and inspire fellow students to help change the face of men's health.
The programme starts with two training days at Mo HQ in London (accommodation, travel and food expense are covered). The Movember team train ambassadors on all aspects of the organisation, with talks and workshops from each department giving them the tools, confidence and knowledge to go away and run a kick-ass campaign with their fellow students.
Kicking off in Fresher's Week, ambassadors take over their SU, sports clubs and societies, recruiting students to sign up and join their University challenge page. It's all to play for each year in the University leaderboard, with lots of creative fundraising activities – last year saw pub quizzes, bar crawls, sports matches, hot wings eating contests, bake sales, club nights and, of course, lots of guys growing moustaches.
It's an amazing opportunity for students looking to gain key skills and experience in leadership, marketing, events and fundraising. In return, all participants will receive references from the Movember Foundation as well as special consideration for a summer internship at Mo HQ in London.
Durham ambassador Ed O'Callagan was so dedicated to the cause he shaved his head in the name of men's health!
Ed says
'one of the main reasons I got involved was to help tackle men's mental health. It's becoming more and more of an issue amongst University students and fundraising for Movember helped raise awareness whilst funding projects that will help young men all around the country. Being a Student Ambassador for Movember has been one of the best experiences in my time at University and I would 100% recommend it'
Fraser, Oxford University's ambassador, used his Facebook fundraiser to gain sponsorship to take on challenges every day for donations – from cheerleading to burrito eating!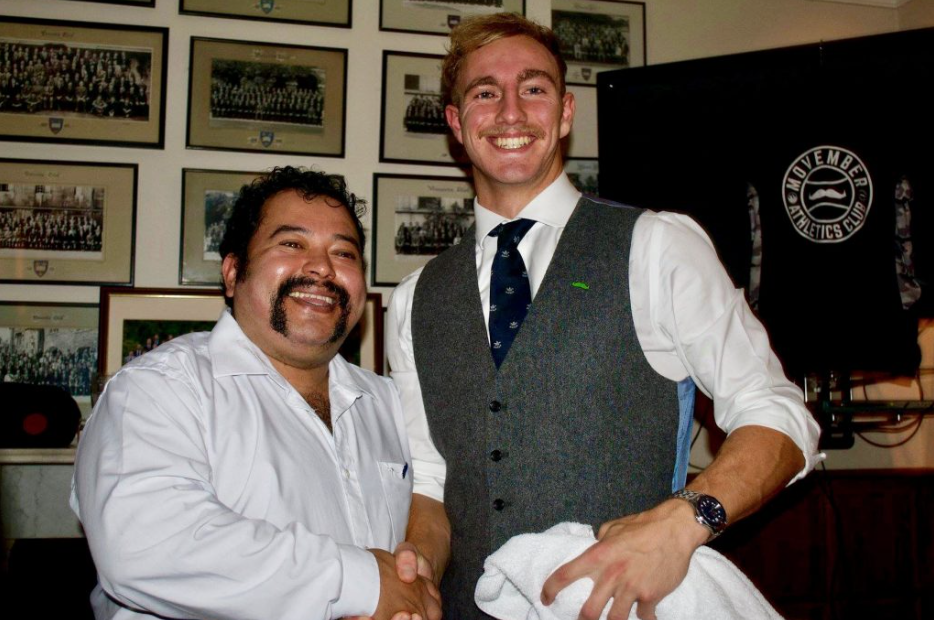 Fraser says
'Movember highlights the social expectation that men should just "deal with it" when it comes to problems. Young men continue to grow up feeling as though being thick-skinned is imperative to their identity. The Movember movement reminds me that I am not alone and that my problems do matter.'
Think you've got what it takes to make an impact and lead your University this Movember? Bring it on! To apply simply
click here
. Application deadline is
Monday 17th June 2019.
Got questions? Get in touch with
ronnie@movember.com
.